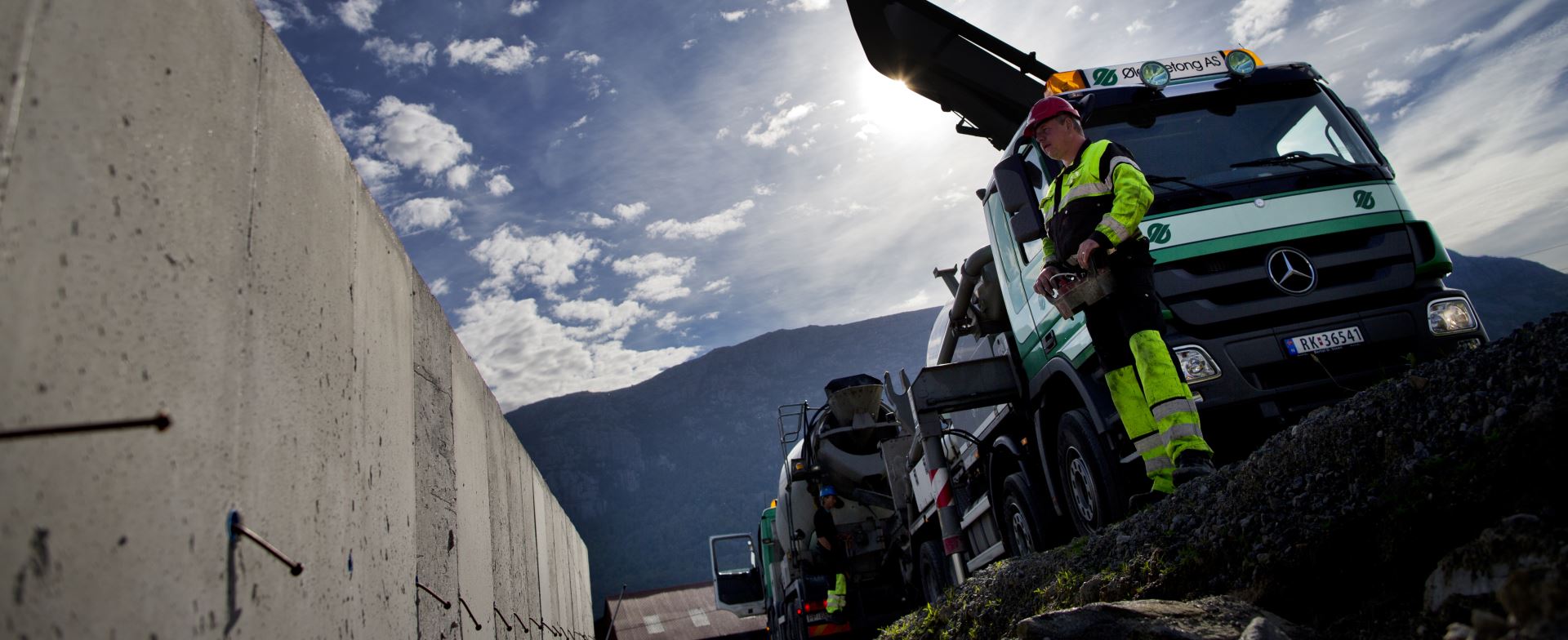 Ready-mix concrete
Ready-mix concrete for every need
Olen Betong, LLC deliver high quality concrete that has all the necessary certificates in accordance with the Russian legislation.
We pay great attention to the quality of customer service, have significant production facilities and a modern fleet of vehicles.
Strength grades – up to B60, frost resistance – up to F2300, maximum water resistance - W20 and also a range of types of specialized concrete such as:
ready-mix concrete in all quality grades;
self-compressing concrete (SCC);
floor concrete / poured concrete;
underwater concrete (AUV);
sprayed concrete (shotcrete);
low-slump concrete;
light weight Concrete (density 400-2000 kg/m3);
heavy concrete (density 2000-2500 kg/m3).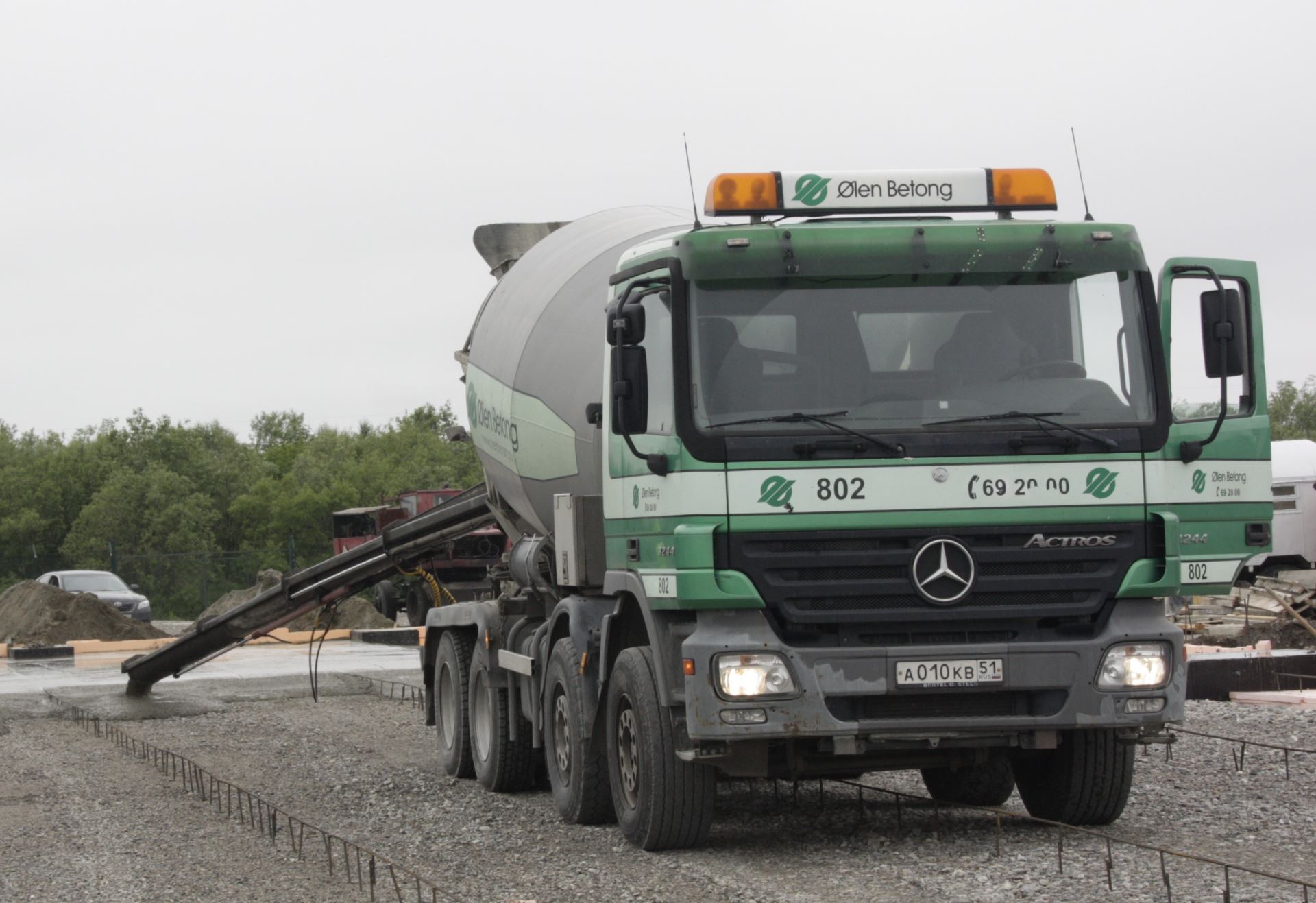 Additional options:
heated concrete (for pouring in wintertime);
concrete with slump from 80 to 250 mm;
fiber-reinforced concrete (polypropylene or steel fiber);
concrete with anticorrosion agents and colorants;
concrete with a reduced amount of crushed stone down to 25% and 50%;
specialized concrete according to individual specifications / wishes
A dedicated technology group is constantly working to develop and improve the properties of concrete.
Our experience and broad skill base includes big and small deliveries and projects. There are no deliveries that are too big or too small for us.